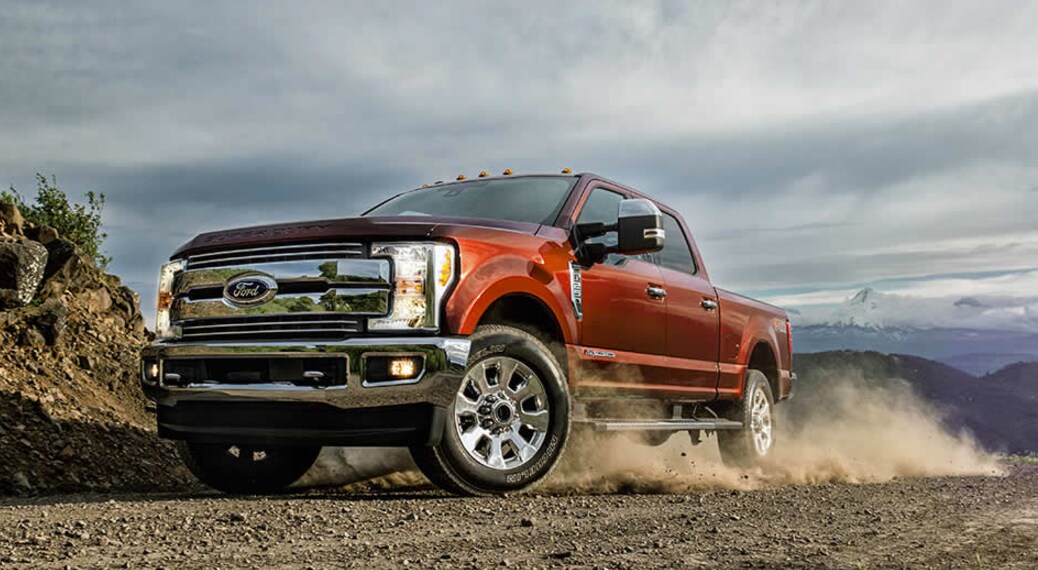 Riser Ford near Benton, Arkansas, has the 2017 Ford Super Duty for sale.
The truck that brings more to the table, the 2017 Ford Super Duty was made for those who live and breathe hard work. Engineered to be the toughest heavy-duty truck Ford has ever built, the 2017 Ford Super Duty combines superior durability, extraordinary capabilities, and new technologies to create a heavy-duty truck that stands out from the pack. If you think the 2017 Ford Super Duty may be the right vehicle for you, keep reading to learn more.
Durability: When your work asks for everything you've got, you need a truck that can help you get the job done. The Ford Super Duty features a military-grade, aluminum alloy body to create a body that is not only strong but also remarkably light. Stronger axles let you handle more weight than ever, and when combined with a fully boxed steel frame, your 2017 Ford Super Duty take on just about anything. With over 12 million miles of testing, the 2017 Ford Super Duty is a truck that will last you years.
Click here to view our inventory of the 2017 Ford Super Duty
Capability: The 2017 Ford Super Duty is the most capable heavy-duty truck made by Ford, which makes hauling and towing a breeze. The 2017 Ford Super Duty has a conventional towing capacity of 21,000 pounds and a gooseneck towing capacity of 32,500 pounds; both of which are best for its class. The 7,630-pound payload capacity is also best-in-class, which means no truck on the road is ready to outwork the 2017 Ford Super Duty.
Technology: Not only is the 2017 Ford Super Duty strong, but engineers at Ford have made it smart. Filled with the latest technology, the 2017 Super Duty is ready to keep you connected and up to date. SYNC 3 by Ford keeps you connected to the outside world, while systems like Adaptive Steering and Trailer Tow guidance work to keep you out of trouble.
Car need service? Click here to schedule your appointment
If you think the 2017 Ford Super Duty is the right truck for you, let us know! At Riser Ford, we want to put you into the vehicle that you want without breaking the bank. Speak to any member of our sales team to learn about the vehicles we have on the lot and schedule a test drive. Get started today and come by the dealership, call us at (844) 846-6956, or fill out our online contact form. See us today and get ready for Riser!
Riser Ford is proud to serve as the premier Ford dealership in Hot Springs and the surrounding area, including Benton, Malvern, Arkadelphia, and the rest of the Diamond Lakes region.