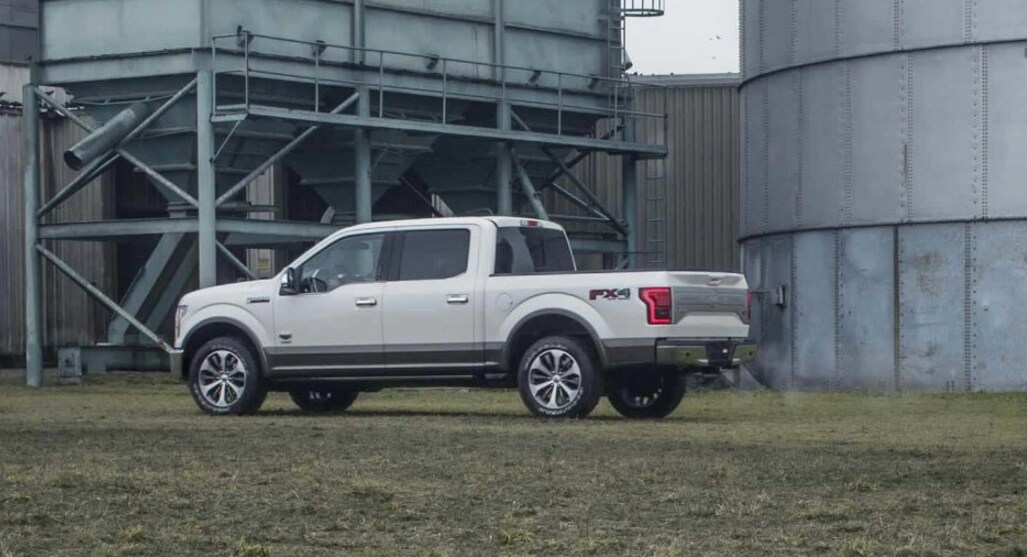 Riser Ford near Benton, Arkansas, has the 2017 Ford F-150 for sale.
Stronger, smarter, and ready for work, the 2017 Ford F-150 builds on one of the most iconic vehicles on the road and improves for the 2017 model year. Combining impressive capabilities, new technology, and the option to choose your engine, the 2017 Ford F-150 can take on the toughest tasks. If you think the 2017 Ford F-150 may be the right truck for you, keep reading to learn more.
Capabilities: If there is a task that needs doing, the 2017 Ford F-150 has got you covered. Make towing a breeze with smart towing features that help you with every part of the process. With a best-in-class payload of 3,270 pounds, the 2017 F-150 can handle the biggest jobs.
Technology: The 2017 Ford F-150 has gone to school and come back as one of the smartest trucks on the road. Features like SYNC 3 by Ford allow the driver to stay connected while on the road, making for a more productive drive. Driver-assist technologies like Lane Keep Assist, work to make sure that you stay out of harm's way while on the road.
Power: The 2016 Ford F-150 lets you determine what is under the hood of your truck. With four different options ranging from the fuel-efficient to the monster 5.0L V8, Ford has the engine you need. Up the power even more with the 2017 Ford Raptor, which can produce up to 450 horsepower from a 6.2L V8.
If you think the 2017 Ford F-150 is the right truck for you, let us know! At Riser Ford, we want to get you into the vehicle you want at a price you need. Speak to a member of our team to learn about any vehicle on the lot and take a test drive. Get started today by stopping by the dealership, calling us at (844) 846-6956, or filling out our online contact form. Come in today and get ready for Riser!
Riser Ford is proud to serve as the premier Ford dealership in Hot Springs and the surrounding area, including, Benton, Arkadelphia, Malvern, and the rest of the Diamond Lakes region.